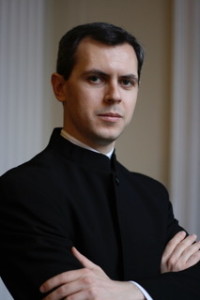 Guerguan Tsenov
Guerguan Tsenov is the founder and the music director of Tsenov Chamber Ensemble - a New York City based string orchestra devoted primarily to the performance and promotion of contemporary classical music.
Mr. Tsenov received his musical training first at the National Academy of Music in Sofia, where he studied with Vassil Kazandjiev. Later he continued his studies under James DePreist at The Juilliard School in New York. In 2007, Mr. Tsenov was invited to the Aspen Music Festival as a conducting fellow at the American Academy of Conducting at Aspen where he worked and performed under the direction of David Zinman. Other conductors with whom Guerguan Tsenov has closely collaborated include Kurt Masur, Michael Tilson Thomas and George Manahan. In the same year, Tsenov was appointed Resident Conductor of NYU Symphony Orchestras where he worked and performed with the university's two main symphony orchestras – NYU Symphony Orchestra and NYU Repertory Orchestra. His most recent appointment was as a principal conductor of the New Amsterdam Symphony Orchestra in New York.
Guerguan Tsenov has led most of the major orchestras in his native country Bulgaria including Sofia State Philharmonic, New Symphony Orchestra, Classic FM Symphony Orchestra, Pazardjik Symphony Orchestra and the Symphony Orchestra of The National Academy of Music in Sofia. In The United States, Mr. Tsenov has performed with the Orlando Philharmonic, New Amsterdam Symphony Orchestra (NY), Broadway Bach Ensemble (NY), AACA Orchestra at the Aspen Music Festival, Juilliard Conductors Orchestra, Detroit Civic Orchestra, and Philadelphia Youth Orchestra. Major venues include Carnegie Hall, Lincoln Center, and John F. Kennedy Center.
Guerguan Tsenov is a recipient of the Award of the International Academy of Arts as well as the Award of Foundation Open Society for his musical achievements. He has been two times recipient of the Bruno Walter Memorial Scholarship and he has been finalist at Dimitris Mitropoulos International Conducting Competition and Gennady Rozhdestvensky International Conducting Competition.
Tsenov Chamber Ensemble
Tsenov Chamber Ensemble is a 13-member string orchestra based in New York City and founded by Bulgarian-born conductor Guerguan Tsenov. The ensemble is comprised by some of the most talented young musicians in town. Each one of them has their international concert career and TCE is the focal point where all they meet, sharing a common credo – to discover and promote landmarks of contemporary classical music.
TCE's central mission is to introduce to the American and international audience the music of generations of ingenious composers who are virtually unknown outside of their homeland due to political oppression and brutal censorship, but whose music deserves to take its rightful place in the music history and the international concert podium. During the past two years since its inagural concert on May 29, 2015, Tsenov Chambe Ensemble has presented in New York's Lincoln Center the American premieres of masterpieces by composers such as Lubomir Pipkov, Alexander Raichev, Lazar Nikolov, Ivan Spassov, Simeon Pironkov and Vassil Kazandjiev.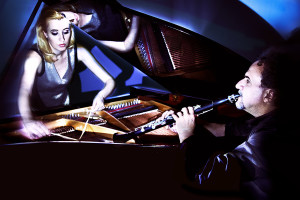 Krakauer-Tagg Duo
ABOUT DAVID KRAKAUER
"David Krakauer is such an overwhelmingly expressive clarinetist who moves so seamlessly between different genres that for a minute you'd almost think that there's no appreciable difference between jazz, klezmer and formal classical music."
- The Wall Street Journal

Only a select few artists have the ability to convey their message to the back row, to galvanize an audience with a visceral power that connects on a universal level. David Krakauer is such an artist. Widely considered one of the greatest clarinetists on the planet, he has been praised internationally as a key innovator in modern klezmer as well as a major voice in classical music.
In 2015 he received a Grammy nomination in the Chamber music/small ensemble category as soloist with the conductorless orchestra "A Far Cry", and a Juno nomination for the CD "Akoka" with cellist Matt Haimovitz. New releases include his 2015 album "Checkpoint" with his band Ancestral Groove and "The Big Picture" on his own label, Table Pounding Records in 2014.
Highlights of Krakauer's lauded career include performances with the Kronos, Emerson, Tokyo, Orion and Miro String Quartets; performing during the inaugural season of Carnegie Hall's Zankel Hall with renowned jazz pianist Uri Caine; an eight-year tenure with the Naumburg Award-winning Aspen Wind Quintet and performing in the International Emmy Award-winning BBC documentary Holocaust, A Music Memorial from Auschwitz.

Krakauer is in demand worldwide as a guest soloist with the world's finest orchestras including the Amsterdam Sinfonietta, Baltimore Symphony, Brooklyn Philharmonic, Detroit Symphony, the Weimar Staatskapelle, the Phoenix Symphony, the Dresdener Philharmonie, and the Seattle Symphony. Krakauer's discography contains some of the most important clarinet recordings of recent decades. The Dreams and Prayers of Isaac the Blind (Osvaldo Golijov and the Kronos Quartet/Nonesuch) received the Diapason D'Or in France. The Twelve Tribes was designated album of the year in the jazz category for the Preis der Deutschen Schallplattenkritik. He has also recorded with violinist Itzhak Perlman/ the Klezmatics (Angel) and Dawn Upshaw/ Osvaldo Golijov (Deutsche Gramophon). His unique sound can be heard in Danny Elfman's score for the Ang Lee film Taking Woodstock and throughout Sally Potter's The Tango Lesson.
Writer Mark Stryker hinted at the visceral nature of Krakauer's performance in his Detroit Free Press review:
"Krakauer played with astounding virtuosity and charisma. A furiously improvised cadenza leapt between low and high registers in a way that suggested John Coltrane, building to an excited peak. After the concerto he also offered an encore, improvising by himself with an air of ritual, before playing a swift klezmer dance with the orchestra."
ABOUT KATHLEEN TAGG
"...this is a superbly turned out artist, a performer broaching scant detour between conception
and delivery, and a musician of such grand endowment and unsparing discipline...with which she honored her natural gift and therefore the music she plays and the public she plays to…"
- New York Concert Review, Carnegie Hall Debut Recital
South African-born pianist, composer and producer Kathleen Tagg, praised for her combining of "outstanding technique with deep musicality", has been based in New York since 2001. She has performed on four continents in leading venues such as Carnegie Hall, had her original music performed in venues such as New York's Lincoln Center, appeared on a host of classical, world music and multi-genre recordings and produced numerous CDs and inter-disciplinary programs from South Africa to Los Angeles. Her work has been released on record labels NAXOS, Universal, Table Pounding Records and Gallo Africa. A 2014 SAMA nominee for best classical album, she has performed in recital with some of the world's leading musicians, and the remarkable breadth of her collaborations defines her multi-faceted career.

Kathleen has performed often in venues such as Lincoln Center, Symphony Space and multiple Carnegie Hall recitals, including her 2004 acclaimed solo recital debut as winner of the Artist International auditions, when she was described by critics as "a superbly turned out artist, a performer broaching scant detour between conception and delivery, and a musician of such grand endowment" (NY Concert Review). Since then she has appeared frequently at consulates and cultural organizations across the United States, and has performed live on WQXR New York and WGBH Boston. Known for her explorations in sound color, whether in virtuosic standard repertoire or her own creations exploding the sound of the piano from the inside out using extended techniques, she crosses boundaries seamlessly. In 2014 she released a recording of the songs of Jake Heggie with American soprano Regina Zona on the NAXOS label, and is currently recording a new electro-acoustic project, Breath and Hammer, with her duo partner, Grammy-nominated clarinetist David Krakauer.

Kathleen completed her studies at the University of Cape Town, Mannes College of Music and the Manhattan School of Music in New York, which awarded her the Helen Cohn Award as the outstanding Doctoral graduate, and where she taught for four years.In 2014 she was appointed to the faculty of SongFest at Colburn in Los Angeles.

With her great interest in new music, Kathleen has premiered countless works, many written for her. In 2012 she released the SAMA-nominated album Soul of Fire with singer Zanne Stapelberg, featuring her work as pianist, arranger, producer and music director. They launched a new Afrikaans show, Spieël Speel, in 2013, featuring all-new original songs with lyrics by leading South African luminaries. Music from Soul of Fire was also used on Deon Meyer's new film, Die Laaste Tango, and Kathleen's arrangement and performance were featured on the soundtrack, released on Gallo Africa in 2013.

Recent performances include her and Sophie Jaff's Orchestrated Songs at Lincoln Center in New York, performances and workshops in India and USA with the Sabina Rakcheyeva Ensemble, and the release of the group's debut album, and Allora and Calzadilla's critically acclaimed Stop, Prepare, Repair at New York's Gladstone Gallery. She recorded the music of Pulitzer prizewinner Tom Kitt for the Broadway Lullabies Project, and performed on Broadway at the Stephen Sondheim Theatre at the launch in 2012. She launched a new project with South African jazz pianist Andre Petersen in July 2015 with a multi-city tour of South Africa. The project aims to reimagine the idea of what a piano duo sounds like, creating completely new arrangements of South African jazz standards, original tunes and traditional melodies using extended techniques and virtuosic writing. Her musical Erika's Wall, created with Sophie Jaff, received its premiere run in Chicago in 2010 by The Music Theater Company, and she was named a fellow of the Dramatist Guild of America in 2014/15.

"It is Tagg, the ever consummate professional that emerges as the real star of the show. Her artistic integrity and musical reliability remain undimmed throughout as she coaxes an ever-changing kaleidoscope of colour from the piano where languidly sensuous moments intertwine with flashes of tempestuous fire and eloquently spaced silences. Grippingly executed martellato passages, offset against arpeggio flourishes and chord punctuations display Tagg's complete mastery of the flamenco idiom."
- CUE Magazine
"It is lovely to watch Tagg and Krakauer playing from the same invisible page where mood and phrasing are written. Their synergy of interpretation travels immediately to the audience… After the last note of the enchantment had faded, no-one wanted to come out of meditation."— Andy Wilding, Fine Music Radio ​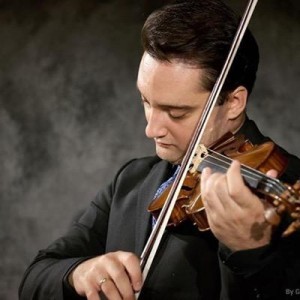 Artur Kaganovskiy
Artur Kaganovskiy has been captivating audience around the world with his unique and distinctively rich sound, superb musicianship and outstanding interpretations, having been compared on numerous occasions to violinists of the Golden Era. "Artur Kaganovskiy is one of the great violinists of our generation. I have often collaborated with him always with great success. I recommend him utterly without reservation"-Anthony Newman. "Artur Kaganovskiy's playing is characterized by technical virtuosity, a warm tone and musical intelligence." -James DePreist
Born in Moscow, Russia in 1986, Artur started to play the violin at age three and, with guidance from the famed Isaac Stern, he quickly established himself, as a leading personality in the violin world. Winner of the Waldo de Mayo International Violin Competition and recipient of the prestigious Fritz Kreisler, H. Gilbert and Joseph Fuchs achievement awards, Mr. Kaganovskiy is a graduate of The Juilliard School (B.M.; M.M), where he studied with Masao Kawasaki. Additionally, Mr. Kaganovskiy took masterclasses, studied and performed with Pinchas Zukerman in Ottawa, Canada, Grigory Kalinovsky, Zachar Bron, Joseph Silverstein and Michael Tree. In January 2015 Mr. Kaganovskiy has also been chosen as a recipient of the Rachel Elizabeth Barton Career Grant.
Mr. Kaganovskiy made his Carnegie Hall debut, performing Elgar's Violin Concerto at the Stern Auditorium in 2007 with the retired members of the New York Philharmonic, under the baton of David Gilbert. He has appeared on the Russian Television network, toured the U.S, Europe, and China with the Juilliard Orchestra. As an invited guest of the United States Ambassador, William H. Moser, Mr. Kaganovskiy has toured Moldova and Tiraspol performing Samuel Barber's Violin Concerto and Leonard Bernstein's Serenade with the National Philharmonic of Moldova and the Tiraspol National Symphony.
Recent performances include the Bach Violin Concerti with the Cluj Chamber Orchestra led by Maestro Philip Greenberg, The Elgar Violin Concerto with The Cluj Philharmonic under the baton of Paul Mann, Mendelssohn Violin Concerto with the Bergen Symphony Orchestra and Newburgh Symphony and solo recitals in Savannah, hosted by the Savannah Friends of Music.
2015-16 Concert Season highlights include performances in Mexico, USA, Romania, Serbia, Ukraine, Italy, and Sweden, as well as performing and recording the Brahms and Tchaikovsky Violin Concertos with the National Symphony of Ukraine and The Kiev Philharmonic, conducted by Maestro Philip Greenberg in 2016.
Besides his extensive solo career, Mr. Kaganovskiy is also an avid chamber musician; as the violinist of the Westerlund Trio. Mr. Kaganovskiy will also be touring with Liana Isakhadze and the World Chamber Virtuosi in Batumi, Georgia and Zankel Hall at Carnegie Hall.
Some of his recording accolades include a Debut Album featuring David Chesky's 3rd Violin Concerto with The Chelsea Symphony and a Duo Album of the Kaganovskiy Duo with Eszter Szilveszter Kaganovskiy, viola.
In December 2014, Mr. Kaganovskiy was signed to Cantaur Records for whom he will be producing six albums over the next three years.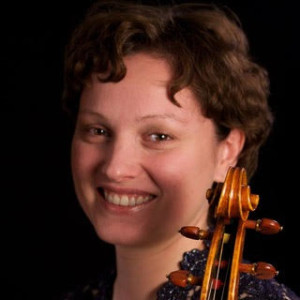 Eszter Szilveszter Kaganovskiy
New York City based concert violist, Eszter KAGANOVSKIY is member of the Kaganovskiy Duo, World Chamber Virtuosi and Memling Ensemble performing regularly with members of the Metropolitan Opera and musicians of Lincoln Center. Eszter has performed at the Berlin Philharmonic Hall, Chicago Symphony Center, Lincoln Center, Zankel Hall, and Weill Recital Hall at Carnegie Hall. She is a former member of the Civic Orchestra of Chicago, the training orchestra of the Chicago Symphony, and has performed under such conductors as Pierre Boulez, Bernard Haitink, Seiji Ozawa, Esa-Pekka Salonen, Sir Mark Elder, Cliff Colnot and Emil Simon among others.
Mrs. Kaganovskiy holds a Bachelor's Degree from the Gheorghe Dima Music Academy, Masters Degree from Western Illinois University, and Performance Certificate from DePaul University. A recipient of many awards and scholarships, she had the President's Award at Western Illinois University and the Viola Award at DePaul University. Her major teachers include Rami Solomonow, Daniel Panner, Lawrence Dutton, Sorin Gherbanovschi, and Derzsi Albert. She has been featured in masterclasses with Lawrence Dutton, Csaba Erdelyi, Christian Euler, Cyrus Forough and Yehuda Hanani. She has performed regularly at the Bowdoin International Festival in Bowdoin, Maine; at the Bayreuth Young Artists Festival in Bayreuth, Germany and the International Bachakademie in Stuttgart, Germany. As a chamber musician, she has collaborated with many of the world's top artists, comprising of Ilya Kaler, Liana Isakhadze, Robert Levin, Alexander Fiterstein, Erich Kruger, Alexander Peskanov, Mark Peskanov, Rami Solomonow, Hans-Jacob Eschenburg , Gernot Sussmuth and Anthony Newman.
Recent performances include performing the Telemann Viola Concerto with the Higieno Ruvalcaba Chamber Orchestra in Guadalajara, Mexico; a Kaganovskiy Duo tour of Tuscany, Italy; Mozart Sinfonia Concertante with the Moldovan Chamber Orchestra in Moldova after a personal invitation from the US Ambassador of Moldova, William H. Moser, to perform at his residency, resulting in a performances at the Regina Viorii Festival of solo and chamber music works; chamber concerts at Yale University with New York Chamber Consortium Ensemble and the Bruch Double Concerto with her husband, Artur Kaganovskiy and the Szekely Philharmonic in Romania. Her popular music appearances include performing with Imagine Dragons on Saturday Night Live.
A Duo violin-viola album with Artur Kaganovskiy, as part of the "Hill and Hollow Music" series will be released on Centaur Records. Mrs Kaganovskiy has been also member of the Chelsea Symphony Orchestra "Joy and Sorrow" Album, conducted by Yaniv Segal which was nominated for the 2015 Grammy as best classical ensemble.
Among her upcoming performances can be mentioned the Bruch and Stamitz Double Concertos and the Sinfonia Concertante with Artur Kaganovskiy,violin and the Transylvania Philharmonic Orchestra in Cluj-Napoca, Romania.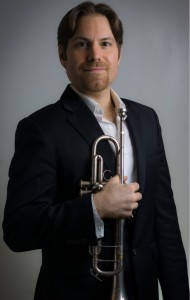 Christopher Scanlon
Christopher Scanlon has performed with orchestras and chamber ensembles in Europe, Asia, Canada, Mexico and across the United States. As a member of the Verbier Festival Chamber Orchestra, Scanlon has performed with many renowned soloists such as Joshua Bell, David Garrett, Martha Argerich, Daniil Trifonov, Mischa Maisky, Andras Schiff, Radu Lupu, Helene Grimaud and Stephen Kovacevich. In New York City, he has performed in Carnegie Hall and Lincoln Center, in Broadway theaters including Phantom of the Opera and An American in Paris and as a member of the Radio City Music Hall Orchestra. In the past he has performed with the Boston Symphony Orchestra, Boston Pops, Springfield Symphony, Charleston Symphony, Miami Symphony, Symphony in C, Chamber Orchestra of New York, and as principal trumpet with the Boston Lyric Opera, Singapore Symphony, Rhode Island Philharmonic, Vermont Symphony, New World Symphony, Opera North, Reading Symphony, DCINY, and the Philharmonic Orchestra of the Americas and was an associate member of the Civic Orchestra of Chicago. He has performed as a soloist with the Garden State Philharmonic and Spectrum Symphony of New York. He has appeared on stage with Josh Groban, Rufus Wainwright, Paul Shafer, Lena Hall, Paul Giamatti, Aleks Syntek, Natalia Lafourcade, Pedro Fernandez and on The Late Show with Stephen Colbert. Scanlon has peformed under the batons of Seiji Ozawa, John Williams, James Levine, Kurt Mazur and Valery Gergiev.
He has performed at the festivals of Artosphere, Banff, Spoleto, Verbier and Tanglewood where he was the recipient of the Roger Voisin Award. Outside of the concert hall Scanlon enjoys diverse performance opportunities with the avant-grade Shrine Big Band in Harlem, Zocalo Brass, the Silver Spruce Trio and Banda Nueva York. Scanlon appreciates the moments to give back through concerts for veterans with the Patriot Brass and chamber music performances for Music for Autism and Concerts in Motion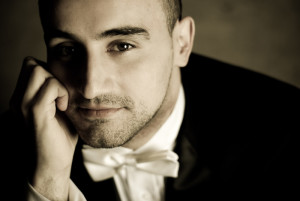 Igor Pikayzen
Award-winning Russian-American violinist Igor Pikayzen is confidently establishing himself as one of the most prodigious talents of his generation. Praised on four continents by critics and audiences alike for his "astounding technical ability" and a "majestically lush tone", Igor Pikayzen "surely is at a forefront of a major musical career" (Moscow Times).
Since his concerto debut at the age of 8, with Mozart's Violin Concerto #2 and the Moscow Philharmonic Orchestra, Pikayzen has appeared as a soloist with major orchestras spanning Europe, Asia, North and South America, including the Russian State Symphony Orchestra, Moscow Radio Symphony, Bucharest Philharmonic, State of Mexico Symphony Orchestra, Milano Chamber Orchestra, Sinfonica Nacional de Chile, Atlantic Classical Orchestra, Filharmonica di Bacau, Bialystok Philharmonic, Stamford Symphony, Czestochowa Philharmonic, Taipei Chamber Orchestra, Tbilisi Opera Orchestra, Yokohama Sinfonietta and countless others. In the last two seasons alone, he has given debuts and returned to Carnegie Hall and Alice Tully Hall in New York City, Tchaikovsky Hall and Minor Hall in Moscow, Teatro Llago, Congreso Nacional, Flagey and Le Bozar in Brussels, Le Bourget in Montreal, Centro Nacional de las Artes in Mexico City and Cadogan Hall in London, to name just a few.
A keen lover of chamber music, Pikayzen is in constant demand as a chamber music partner and has been blessed with an array of wonderful chamber music partners and mentors. He has worked or collaborated with such artists as Seymour Lipkin, Joseph Kalichstein, Tibor Varga, Sylvia Rosenberg, Boris Berman, Claude Frank, Viktor and Tatyana Pikayzen, Liana Isakadze, Peter Wiley, Igor Oistrakh, as well as the Tokyo and Kuss Quartets and the Russian Virtuosi of Europe. The first violinist of the NYC-based Phoenix Ensemble, Pikayzen is a frequent guest at many chamber music series and festivals. Appearances in the 2015-16 season include returns to Verbier, New York's Bargemusic, Night Serenades Festival in Georgia, Semanas Musicales de Frutillar in Chile.
Pikayzen's live performances and recordings have been broadcast on WXQR, Kultura (Russia), RTBF (Belgium) CBC (Canada) Radio Kultura (Poland) RadioSwiss Classic (Switzerland) as well as MediciTV and ViolinChannel. His debut album was released on the ProArte label and includes works by Debussy, Ysaye, Saint-Saens and Wieniawski. 2015 also sees the completion of Tchaikovsky's "Souvenir de Florence" with the Russian Virtuosi of Europe for Orchid Classics and a recording of spirituals with the baritone Lester Lynch for Pentatone Classics, while the rarely-heard Henri Marteau clarinet quintet comes out on the Ansonia label.
Grandson of the legendary Soviet violinist Viktor Pikayzen, Igor was born in Moscow, Russia. After coming to the United States, he earned his Bachelor's Degree from Juilliard, as well as a Master's Degree and Artist Diploma from the Yale School of Music. He is currently completing his DMA at the CUNY Graduate Center, where he holds the coveted position of Enhanced Chancellor Fellow and is on the violin faculty of Brooklyn Conservatory. Pikayzen is the 1st prize winner of the 2015 Edition of the International Violin Competition Luis Sigall in Viña del Mar, Chile as well as the Wronski International Violin Competition in Warsaw, in addition to being a silver medalist at the Szeryng and Kloster- Schöntal international violin competitions.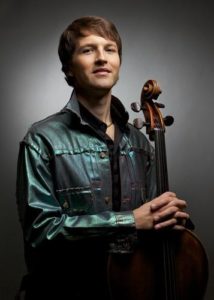 Adrian Daurov
ADRIAN DAUROV is a versatile cellist, who performs on world-famous concert stages including Carnegie Hall, Avery Fisher Hall, St. Petersburg Philharmonic, Madison Square Garden, and Boardwalk Arena in Atlantic City, ranging from classical solo recitals to playing shows with the likes of Alicia Keys, Josh Groban, Burt Bacharach, Frank Ocean and The Roots, The Trans-Siberian Orchestra, Sarah Brightman and the Icelandic post-rock band Sigur Ros. Most recently, Adrian has collaborated with the Swedish folk-rock band First Aid Kit, performing at iTunes Live Sessions and also frequently performs with the cello rock band Break of Reality.
Since Adrian's debut as a soloist with The St. Petersburg Symphony Orchestra at age 15, he has nourished his career by receiving the top prizes at prestigious international music competitions in the Netherlands in 2002 and The US in 2006 as well as touring as a soloist with the St. Petersburg Chamber Orchestra in 2004 and being appointed the principal cellist of the Bayreuth Youth Festival Orchestra in Germany. In 2008 Adrian Daurov was featured in a Gala Concert in celebration of Russia's Independence Day at Carnegie Hall's main stage along Russia's opera stars Yelena Obraztsova and Vladimir Galouzine. After studying at the St. Petersburg Conservatory in Russia, Adrian received the Jerome L. Greene Scholarship to study at the Juilliard School with the renowned cello pedagogues Andre Emelianoff and David Soyer (of the Guarneri Quartet) where he completed his Bachelor's and Master's degrees in 2009. In June 2007 Adrian was also appointed the principal cellist of the Chamber Orchestra of New York, and a year later formed his own group - award-winning Voxare Quartet. Adrian's cello playing was heard and broadcast on several radio station and TV channels like WNYC, WQXR and NTV-America and popular American TV shows such as Regis & Kelly Live, Good Morning America, Late Show with David Letterman and Late Night with Jimmy Fallon. Adrian was also featured on a jazz album by New York's rising jazz star Romain Collin and appeared on America's Got Talent show. Adrian made his New York solo debut at Merkin Hall at Lincoln Center and performed as a soloist with the Chamber Orchestra of New York at Carnegie Hall. Mr. Daurov has also collaborated in chamber music programs with pianists Di Wu, Alexander Ghindin, Spencer Myer, Inon Barnatan, violinists Giora Schmidt, Mark Peskanov and flutist Eugenia Zukerman, the St. Petersburg String Quartet and many others. This season will also see Mr Daurov performing solo with the symphony orchestras of Wyoming, Corvallis, Longwood (MA) and St. Petersburg in Russia.
Daurov is a devoted performer of the music of our time. He has collaborated with composers Mohammed Fairouz, Daron Hagen (USA), Christopher Gunning (UK), Daniel Capelletti (Belgium) and Grigory Smirnov (Russia - USA), who have written works for him. Adrian's two debut commercial recordings for Naxos label, to be released in 2015, will feature music by the Pulitzer Prize-winning composer David Del Tredici and the rising-star composer from New York City, Mohammed Fairouz.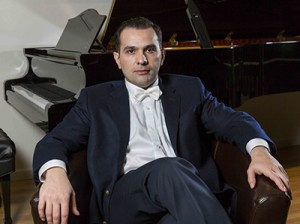 Alexander Beridze
Hailed by American Record Guide as an "exceptional artist," pianist Alexander Beridze thrills audiences and critics alike with his dazzling precision and range, as well as his insightful eloquence and sensitivity. Gold Medalist of the 2009 World Piano Competition, Beridze made his New York recital debut at Alice Tully Hall in 2011 where critics called his performance "brilliant, superb and simply electrifying" and "a splendid one that passed by almost too quickly."
A native of the Republic of Georgia, Beridze has performed as soloist with the major orchestras in his home country, including the Tbilisi State Symphony, the Georgia National Symphony Orchestra, and the Republic of Georgia State Opera and Ballet Symphony. He made his US concerto debut performing under the direction of Vladimir Feltsman in New York in 2004. In addition to his Alice Tully recital, he has concertized at Carnegie Hall's Weill Recital Hall, Merkin Hall, Steinway Hall, the Russian Consulate, and Harris Hall in Aspen. Devoted to chamber music, his collaborations include concerts with cellist Yehuda Hanani.
Beridze gave a sold-out concert at Carnegie Hall's Weill Recital Hall in the fall of 2014, where he performed works by Beethoven, Brahms and Schumann. This program was also featured on his released debut solo recording by NY Classics, and was broadcast on radio throughout the United States and Canada.. His media credits include performances that have been broadcast to 57 countries from New York's RTVI, and NTV America, two of the most popular channels in Russia and post-Soviet countries. An appearance as a special guest on Voice of America counts among his many radio credits.
Attending conservatory as his country was suffering from the devastating effects of separating from the collapsed Soviet Union, Beridze persevered in his study of piano performance, winning the major Georgian competitions, receiving Georgia's President's Grants in 2001 and 2005, and the Vladimir Spivakov Award in 2003. He first came to international attention as the winner of the 2004 Jacob Flier International Piano Competition, run by legendary pianist Vladimir Feltsman, who invited Beridze to move to the United States to study with him at the Mannes School of Music.
A passionate teacher, Beridze is on the faculty of the Center of Musical Excellence in New York City and has served as Artist in Residence at Rice University's Shepherd School of Music. In 2009, he founded the New York Piano Festival, where he serves as Artistic Director, organizing an international concert and master class series and providing concert opportunities to young students to perform in venues throughout New York City. In the Republic of Georgia, Beridze received undergraduate and advanced degrees at Tbilisi State Conservatory. Upon arriving in the United States, he earned a Professional Studies degree at the Mannes School as a student of Vladimir Feltsman and his Doctor of Musical Arts degree at Rutgers, State University of New Jersey.
Beridze also holds a doctorate in journalism from Tbilisi State University. As a correspondent for Krivis Palitra, a weekly newspaper in the Republic of Georgia, he was the author of more than 500 articles on music and interviewed many of the world's most renowned musicians, including Rostropovich, Rozhdestvensky, Bashmet, and Vengerov.
Dedicated to raising funds for cancer research, he has produced and performed numerous charity concerts.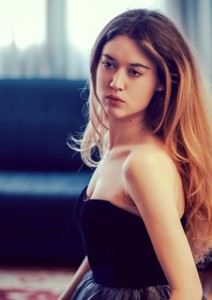 Polina Ushakova
Polina Ushakova was born on the 21st of February 1991 in Nizhny Novgorod, Russia. Already as a child she won notable amount of music competitions and prizes. At the age of ten, as the youngest participant she got two Grand-Prix in two different age categories of Piano International Competition Val Tidone (Italy, 2001). Followed by the next achievements: the first Prize of the international competition for the young pianists in Belgrad (Serbia, 2003), awards by the festival "New Names" in Nizhny Novgorod/Moscow (Russia, 2003/2004), third Prize of the competition "Talents of the New Century" in Moscow (Russia, 2004), the second Prize as well as the special award from Karl Heinz Kämmerling by "Grotrian Steinweg" piano competition in Braunschweig (Germany, 2006). Polina Ushakova is the Prizewinner of the Clavarte Foundation Competition in Berlin (Germany, 2015), International Piano Competition "Klavierpodium" in Munich, (Germany, 2015), she recieved the second Prize of the "Concours national du jura" (Switzerland, 2015), the first Prize of the Kiefer Hablitzel Music Competition (Bern, Switzerland, 2015) and the first Prize of the "New York Piano Festival and Competition" (New York, USA, 2016). When she was ten, Polina Ushakova made her debut as a soloist with the philarmonic symphony orchestra of Nizhny Novgorod (Russia, 2001), performing Mozart Concerto d-moll KV 466. Her interpretation of the Es-Dur Concerto by Franz Liszt with the Basel Symphony Orchester in Basel Stadtcasino (Switzerland, 2013) was announced as a mature convincing performance. Polina Ushakova began to study in 1995 in Nizhny Novgorod at the music school with Prof. Nataly Fisch and later at the Sibelius Academy in Finland. In 2009 she started her studies in Switzerland and continued in Paris, France. Polina recieved the important impulses during the study years and masterclasses with Matti Raekallio, Paavali Jumppanen, Vitaly Berson, Adrian Oetiker, Elisabeth Leonskaja, Dmitri Bashkirov and Marian Rybicki.